Animation
Exquisite hand-drawn animations for a warm, clear way to get your message across.
Is there something you're passionate about, but the more you talk about it the more glazed over your audience's eyes become? We can boil your ideas down into a short, punchy bespoke animation that'll keep your audience entertained, informed and wanting more!
You might have a script you want to see come to life, or chose to work with our professional script writer. With clear storyboarding and communication, you will have control of the whole process. Whether it's stop motion, live-drawing or computer animation, each animation has a friendly hand-drawn feel that oozes warmth and humour. Guaranteed to suit even the shortest attention spans, use animation and we promise no one will go to sleep.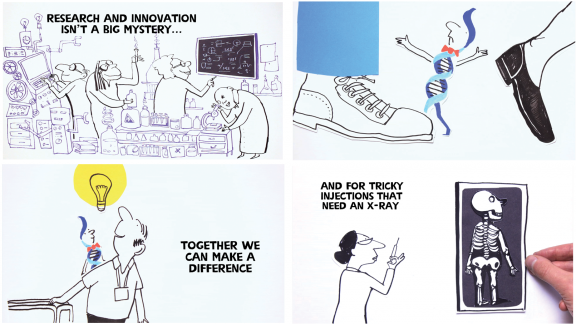 Bright Ideas Campaign
The North West's leading neurological hospital, the Walton Centre, commissioned an animation to launch their Bright Ideas Campaign. Staff were encouraged to submit their ideas of how to improve their service. The lead character, Ivan Idea, came from a staff competition.
Read More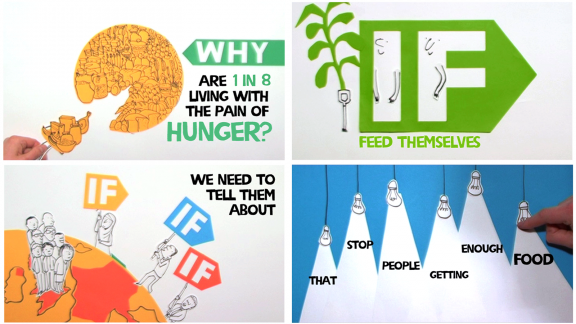 Enough Food IF
An animation to launch the global charity campaign, Enough Food IF. In 2013 the leading charities across the world came together to campaign against hunger, introducing 4 simple 'IF's, that if followed would ensure there would be enough food for everyone.
Read More