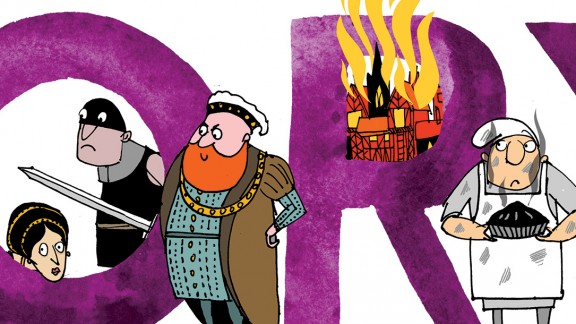 Creative Subjects
Creative learning experts as creatives have got a lovely new website, peppered with lots of Mistermunro illustrations. Here, the brief was to create header for each subject, showing what sort of thing they explore. So tucked in among the letters you can find young people blasting out Shakespeare, or Egyptian cats and artistic cave-people.
Read More
Dry January
Was your January spent in a befuddled booze haze? Or did you join the millions of people ditching the drink to take part in Dry January? Maybe you were persuaded to take part by this animation I made with Green Lions for Alcohol Concern. Which paper cut-out character do you want to be on February 1st- the overweight, farting drinker or the sharp, energetic Dry January participant? Featuring cut-outs and real life booze.
Read More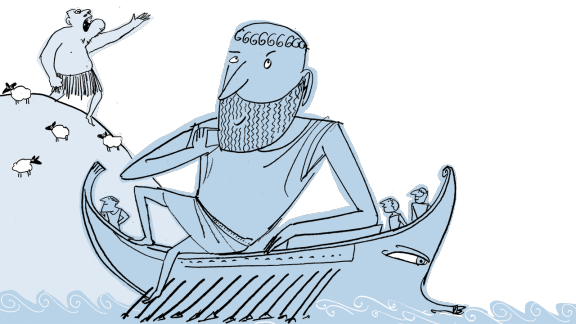 Greek Deities- Collaboration
I've been illustrating this beautiful booklet by The School of Life on the Vices & Virtues of Collaboration, for Dropbox. Greek deities were chosen to represent 8 different collaborative archetypes, from Poseidon's misplaced confidence to Athena's clarity. All packaged into a perfect book by talented designer Katie Kerr.
Read More
Back Pain Help
Bad back? Does it sound a bit like me twanging an old violin? In which case this animation is for you! Beth Tweddle explains the best way to help relieve your back pain in this film for Cheshire & Merseyside Back Pain Help. The best person to help your back is YOU, and by following the Golden Rules for Back Pain you can be as pain-free and nimble as Tweddle (well, almost) in no time!
Read More
Love Your Clothes
The WRAP charity has launched a campaign 'Love Your Clothes' which aims to reduce waste in the way people buy and dispose of clothing. Their research found that clothes buyers fell into 6 separate groups, from those who wear their clothes to death to those who just love shopping. They commissioned 7 animations through IE Design to profile each group and explain what this 'segmentation' is all about. Done in a big-picture style with plenty of cut-outs.
Read More
Involving Carers in Care Plans
Winner of the 2017 NIHR Let's Get Digital Award, this short animation explains how to involve carers in patient's mental health care planning.  
Read More
Outdoor Classroom Day
On May 18th 2017, thousands of schools around the globe celebrate outdoor learning and play. Here's a short campaign animation featuring Tarzan, pigeons and some extreme hopscotching to persuade teachers to get outside & taking part..
Read More
The Transition Journey
Most young people with epilepsy will face the move from children's services to adult services at some point. It can be a leap in the dark, so the Walton Centre commissioned this animation to explain what it will be like.
Read More
Zero Waste Carpets
Did you know most carpets are made from oil, used once, then buried or burned? Watch this animation to find out about a better way where recyclability and reuse are designed in right at the beginning, saving carpets from a fate in the landfill or the incinerator.
Read More
Global Health Exchange
Wouldn't it be great if there was a kind of NHS foreign exchange programme where NHS workers could gain international knowledge while contributing to global health at the same time?
Well actually, there is! It's called the Global Health Exchange, and here's Professor Ged Byrne telling us all about it.
Read More