Animation
Exquisite hand-drawn animations for a warm, clear way to get your message across.
Is there something you're passionate about, but the more you talk about it the more glazed over your audience's eyes become? We can boil your ideas down into a short, punchy bespoke animation that'll keep your audience entertained, informed and wanting more!
You might have a script you want to see come to life, or chose to work with our professional script writer. With clear storyboarding and communication, you will have control of the whole process. Whether it's stop motion, live-drawing or computer animation, each animation has a friendly hand-drawn feel that oozes warmth and humour. Guaranteed to suit even the shortest attention spans, use animation and we promise no one will go to sleep.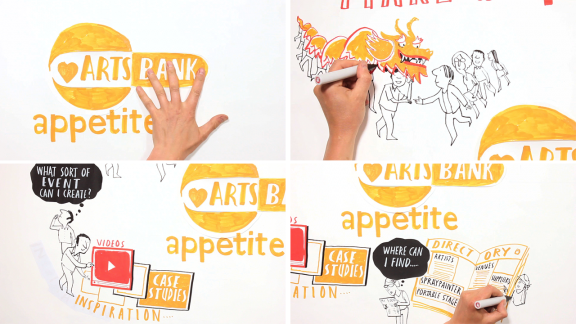 Artsbank Animation
Appetite Arts in Stoke on Trent have set up an Artsbank of advice, inspiration and contacts to help people putting on or planning an arts event. Here's an animation to explain how it works.
Read More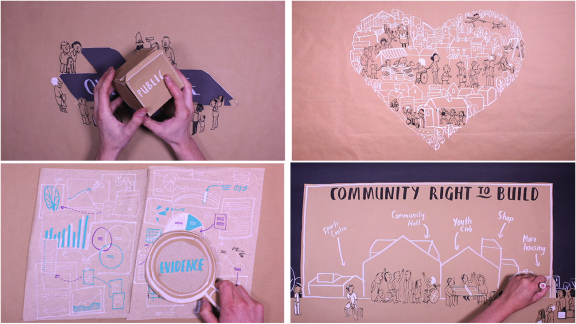 My Community animations
Want to stop the closure of your local pub or library? Or have more of a say in new building developments?  My Community is a website of resources to help communities take more control of their environment and buildings. They commissioned a series of six 1 minute explainer animations to accompany each section.
Read More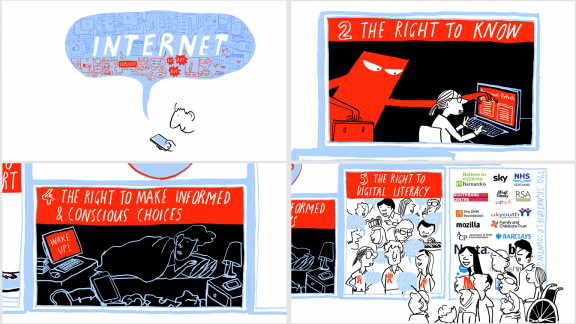 iRights animation
iRights are five rights to empower young people online. Cross Street Films commissioned this short animation to explain to young people what they are. Find out more at www.irights.uk.
Read More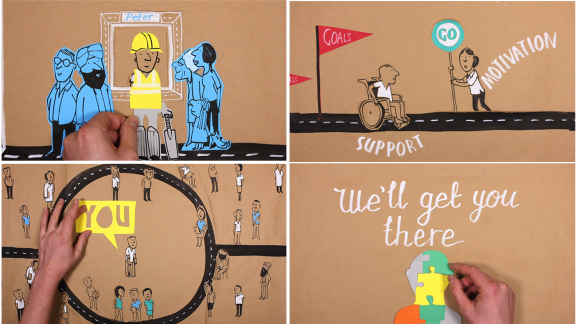 Rehab Network Animation
The Cheshire & Merseyside Rehabilitation Network is a partnership of nurses, psychologists, physiotherapists and anyone else you'll meet on a road to recovery from a serious injury or trauma. They're spread across the area's specialist inpatient rehabilitation units, to give patients the best possible chance of recovery.
Read More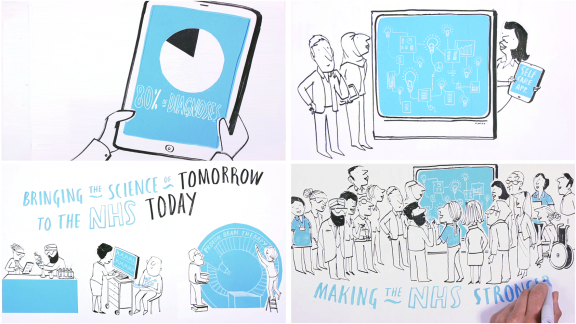 Rally Round Animation
Rally Round is a way of coordinating care for a elderly friend or relative. Health2Works commissioned this short explainer animation to explain how the service works, telling the story of Olive in glorious stop motion. Written by Matt Cook.
Read More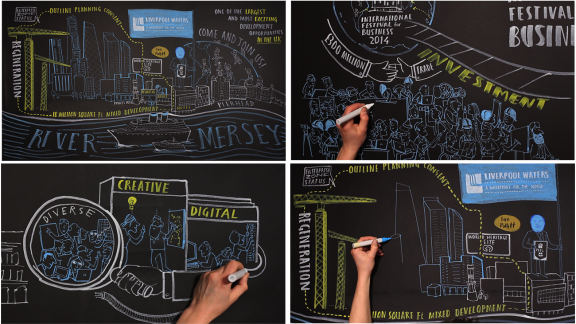 Marketing Liverpool
These animations were used to represent Liverpool at the 2015 MIPIM International Investment Showcase in Cannes. Short interviews with some of Liverpool's business and development key players, made pretty with speeded up drawing on lovely black paper and looped throughout the 3 day event.
Read More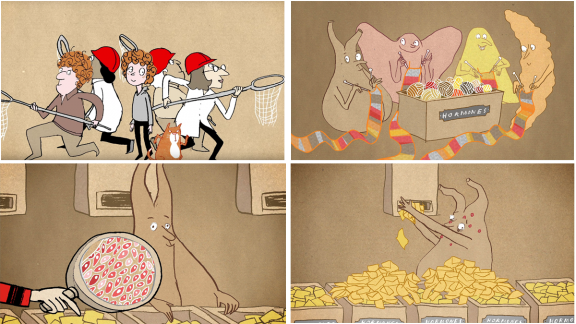 MEN Disorder animations
AMEND, the charity for people with Multiple Endocrine Neoplasia, commissioned two films to help explain what the disorder is. In 2015 these films won a Highly Commended at the BMA Patient Information Awards. 
Read More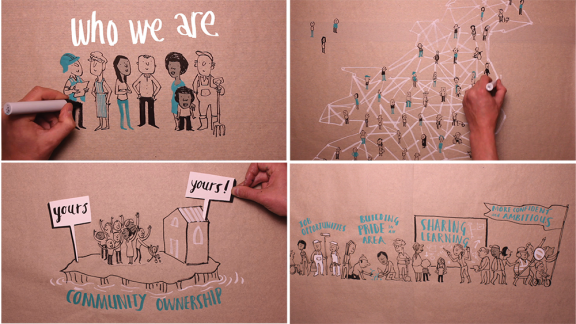 Locality- who we are
An animation for Locality, a national network of community-led organisations, describing what they do. Since this animation, Locality have used these hand-drawn characters to illustrate publications, and further animations to explain different projects and opportunities. Animated using speedy drawing and cut-out stop motion.
Read More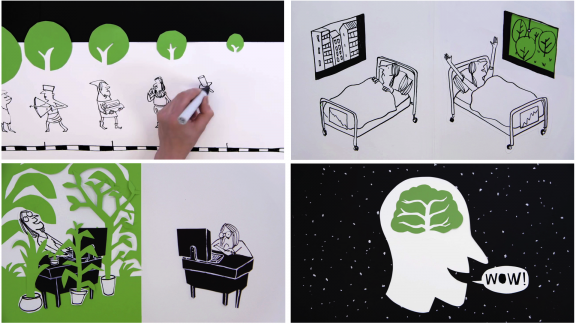 Project Wild Thing
In 2013 David Bond's brilliant documentary, 'Project Wild Thing' went on general release, about trying to reconnect young people with Nature. Featuring animated sequences by yours truly, a result of 2 weeks working with Scriberia in a pile of cut-outs, paper and glue. Here's an excerpt describing the Science of Nature.
Read More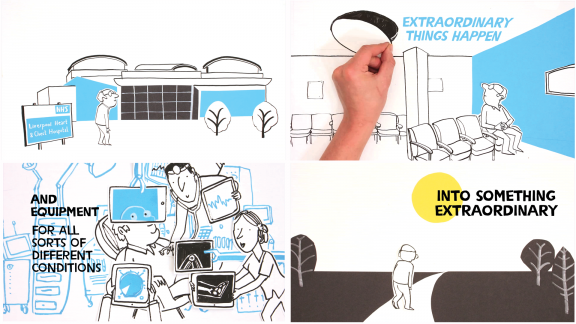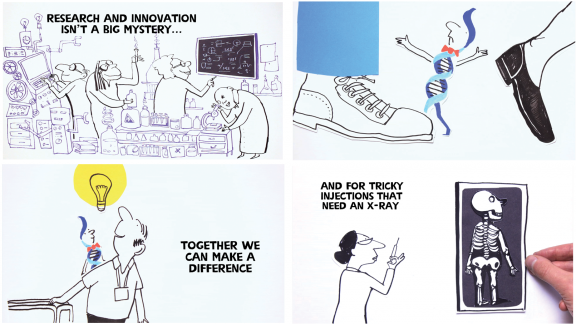 Bright Ideas Campaign
The North West's leading neurological hospital, the Walton Centre, commissioned an animation to launch their Bright Ideas Campaign. Staff were encouraged to submit their ideas of how to improve their service. The lead character, Ivan Idea, came from a staff competition.
Read More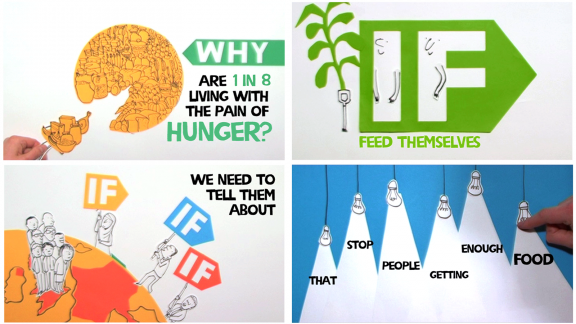 Enough Food IF
An animation to launch the global charity campaign, Enough Food IF. In 2013 the leading charities across the world came together to campaign against hunger, introducing 4 simple 'IF's, that if followed would ensure there would be enough food for everyone.
Read More